Dedicated Waterproofing & Building Preservation
With our experience and use of the very best products available, we guarantee to have a solution to your waterproofing & building preservation needs.
We provide a quality guarantee and do all we can to make sure you never need it.
"An honest, professional company that I'm happy to recommend!"
Experts in basement water proofing, damp proofing & property preservation.
DrySide is a dedicated UK Building Preservation company carrying out specialist surveys, producing specifications and undertaking works relating to:
With our experience and range of products available, we guarantee to have a solution to your waterproofing and building preservation needs.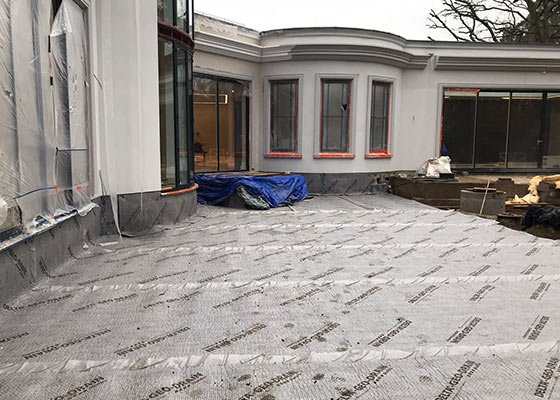 We have over 60 years combined experience within the water proofing, damp proofing & building preservation industry. Here at Dryside we provide all of our clients with the most effective, practical and reliable solutions, at realistic budgets.
From our large commercial projects, to a small area of concern in your home, we pride ourselves in putting our customer's needs first & believe in genuine, honest solutions to provide an ideal Dryside environment.
Dryside Ltd provided an exemplary service right from the initial site inspection through to the completed work .Both written and verbal communications were clear and concise .The leak that occurrred at our house (a detached property converted to 5 flats ) has caused a great deal of distress to the residents, therefore it was reassuring to have Dryside's considerable expertise to call upon to remedy the problem.
Leon and his team at Dryside are EXCELLENT! I felt so lucky to find someone so good as I know it can be difficult in London to find a reputable damp expert and many companies fold and then re-open. Leon has over 16 years of expertise owning the company and I felt in very safe hands from the very beginning. Bruce did an excellent job with the plastering too. The whole job has been done to an extremely high standard and leon has always been just a what's app and phone call away With any questions. I am so relieved to have the damp work done by a very good company and a thoroughly decent guy
A rogue trader had recommended damp proving, using false readings from a moisture meter, and I asked Dryside for an inspection and a second opinion. They checked everything out, provided lots of helpful information and confirmed there was no damp that required treatment. I would recommend them.